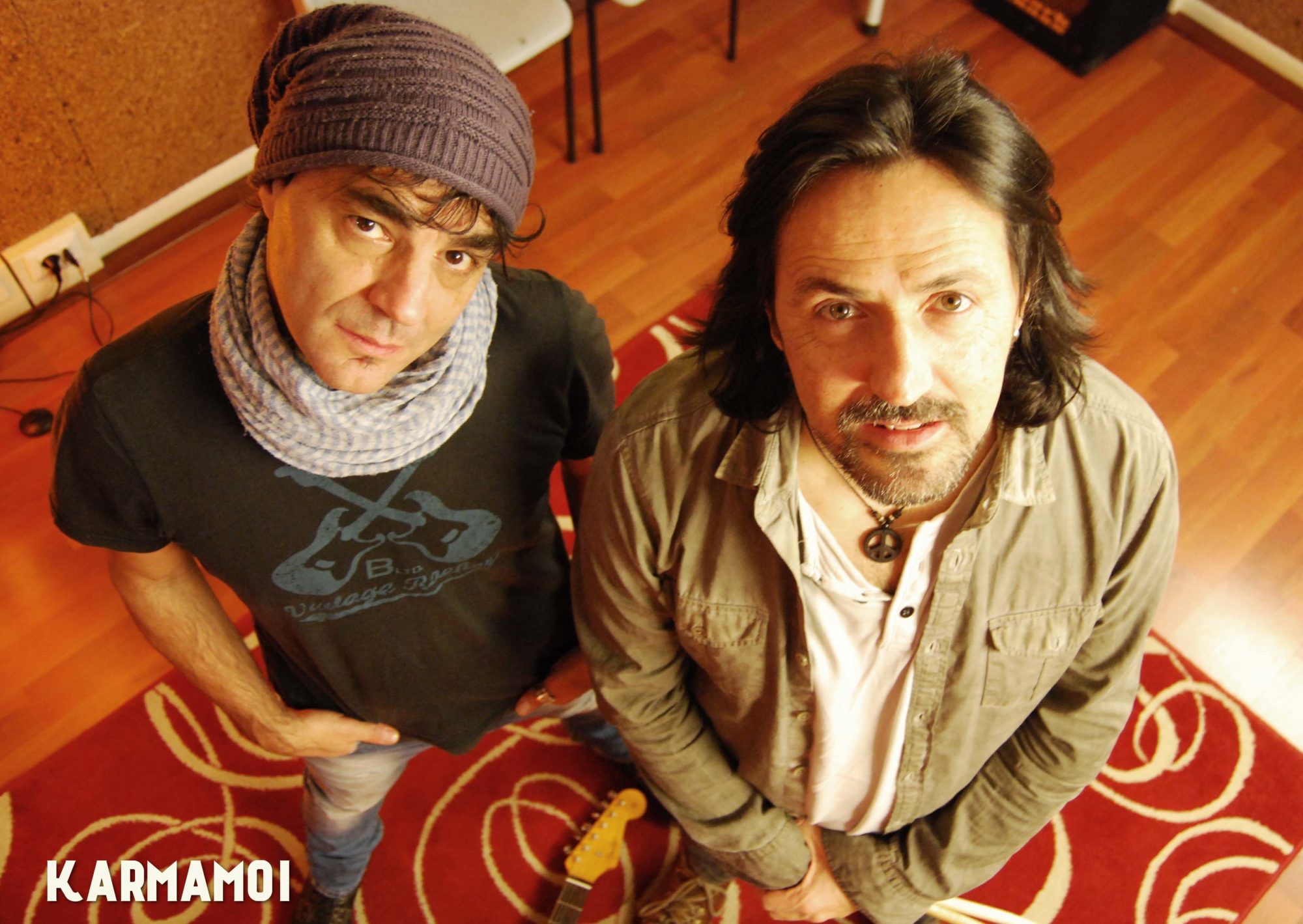 Daniele Giovannoni was born in Rome August 20, 1966. After obtaining the Scientific high school degree (and passed some exams in the Faculty' of Engineering), he belatedly decides to approach the drums and starts studying privately with Ettore Mancini. Later, he enrolled in the Faculty of Drums at the Universita' della Musica in Rome where he received his diploma, studying with some of the best Italian professionals such as M. Of Lazzaretti, C. Mastracci, F. Sferra, P. Iodice, G.P. Ascolese. He lives in London now.
Studies:
Graduated from the University of Music in Rome, London Drumtech
Winner of " the Best Student UM"
He studied with Maurizio Dei Lazzaretti, Derek Wilson, Ettore Mancini, Fabrizio Sferra, Pietro Iodice, Agostino Marangolo, Enrico Lucchini, Claudio Mastracci
He also studied harmony with Andrea Avena and Piano with Emilio Merone
He is teaching at Batteria Drum School di Roma, Roma Rock School, Accademia Nova.
Master Classes:
Gavin Harrison, Benny Greb, Vinnie Colaiuta, Dave Weckl, Steve Smith, Gary Chester, Kim Planfield, Paul Vertigo, Chuck Silverman, Lele Melotti, Keith Carlock and many others.
He has played with:
Daniele Silvestri, Noemi,Karmamoi,Patrick McKenzie, Roberto Ciotti, Schola Cantorum, Karl Potter, Valerio Billeri, Gianni Ferretti, Zona d'Ombra, Possessione, Emilio Merone, Luca Nostro, Mirella Lipari, Alessandro Tomei, Croma Nova, Classic Quartet, Alessandro Patti, Dino, Omnia Mundi, Graphico, Makay, Fabio d'Amore, Platters, Il Complesso di Andrea, DrumInside
Festivals:
Premio De Andre', Bologna Music Festival, Roll Day, Euro Showcase Festival ( NL ), Jimi ( FR ), Working Progress Clinic Drummers Festival, Batterika, Awop Festival, SuperSound Festival, Mei, Primo Maggio
TV:
Domenica in, Buona Domenica, Primo Maggio, Rai Open, Telethon
Press:
Fare Musica, Buscadero, Percussioni, Ritmi, Rock Shock, Batteria, Drumset Mag
Collaborates with:
Drumset Mag, Drums Portal, Planet Drum
Endorser:
RV Drums, Ufip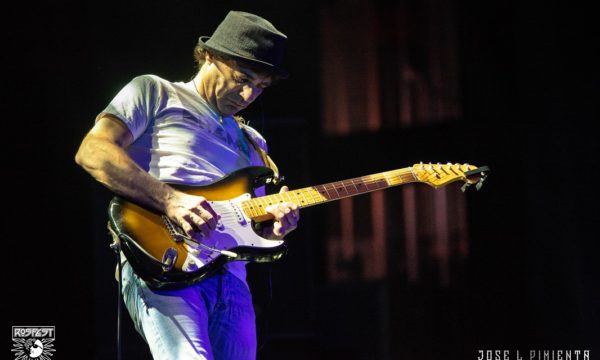 Alex Massari was born on August 28, 1965 in Rome. From an early age, he was interested in music, particularly guitar. He began his training by attending schools (e.g., Saint Louis Music School), working with teachers in Rome (e.g., Eddy Palermo) and playing in several local bands in a variety of musical genres. He continued his training in the U.S., where he moved to take lessons and participate in clinics with such guitarists as Mike Stern, Joe Diorio, Frank Gambale, and Steve Vai.
Upon his return to Italy, he began several live collaborations with the major recording companies Virgin and BMG and various artists of the Italian scene, including Daniele Silvestri, I Ragazzi Italiani, Marjorie Biondo, Gianni Ferretti. Albertp Mennini, Attilio Fontana, Way Out, Won, Vincenzo Spampinato ecc…and currently play with prog-rock band Karmamoi.
Massari's credits include recording backup and countless live performances.
For several years he has devoted himself to teaching and has been a member of the staff of guitar magazine "Chitarre".
Alessandro Cefalì, Born in Rome in 1978, started studying the electric bass in 1992.
He attended the University of Music in Rome (1997-2000).
Over the years he studied with great bass players and teachers:
Gianfranco Gullotto, Luca Pirozzi, Massimo Moriconi, Dario Deidda, Andrea Avena e
Marco Siniscalco.
Discography2002 Valerio Billeri – Terra Del Padre, 2004 Concido – Ad Occhi Aperti, 2005 Valerio Billeri – Giorni
Perfetti, 2007 Concido – Concido, 2007 Valerio Billeri – Alberi Secolari,2008 Concido – Sorridi, 2009 Màs
Che Never – (track 1), 2010 Maurizio Rota – Col Vento Dentro L'Anima (track 1 e 6), 2011 Karmamoi –
Karmamoi, 2011 Valerio Billeri – Vintage Radio, 2012 Karmamoi – Entre Chien Et Loup, 2013 Karmamoi –
Odd Trip, 2013 Pierpaolo Borgia Quartet – Solara (track 4), 2013 – Valerio Billeri – Acque Alte, 2016
Karmamoi – Silence Between The Sounds, 2017 Denial – Different Ways, 2018 Karmamoi – The Day Is
Done, 2018 Paolo Preite – An Eye On The World
He teaches electric bass in several music schools in Rome and collaborates with the editorial staff of the
MusicOff.com portal, publishing articles and instructional videos.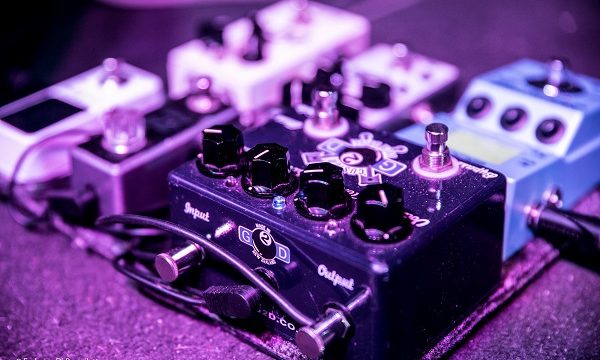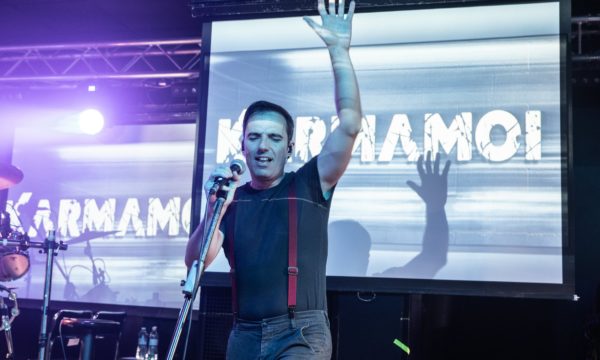 Valerio Sgargi,  at the age of 8,  began studying violin at the Milan Conservatory, then he studied guitar with Bebo Ferra at the CPM in Milan.
He finally graduated in composition from the Modena Conservatory.
He studied opera singing and has performed many opera roles in Italian theaters interpreting the music of Rossini, Mozart, Donizetti, Verdi, Puccini, and Bizet.
At the same time, he has always performed as a rock, blues and jazz multi-instrumentalist singer, also performing in famous musicals such as "The Phantom of the Opera" and "Jesus Christ Superstar"
He has also collaborated with several Italian pop singers, including Irama with whom he released 3 singles in 2015
In 2016 he starts a tour throughout Russia interpreting the music of Freddie Mercury.
He participated in The Voice of Russia and The voice of Italy.
In 2018 he released his first jazz album "Love is a Many Splendored Thing"
In 2019 he began his tour in Russia performing in Saint Petersburg, Moscow, Samara, Kazan, Krasnodar, Yoskar-Ola, and Sevastopol, staging the great successes of Italian and international music, mixing the classical operatic vocal style together with the singing tile of great American crooners. Because Covid, in 2020 he had to stop his performances in Russia, and in 2022 due to the war in Ukraine.
In 2019 he started his collaboration with Karmamoi as a backing vocalist on the album " The Day is Done" and "Room 101".Also, in "Room 101", Valerio is a co-writer of three lyrics for the album
Since April 2022, Valerio is the new lead singer of Karmamoi